Fodbold i London er mere end Chelsea, Arsenal og Tottenham. Her får du den ultimative billet- og rejseguide til ikke færre end 10 øvrige London-klubber (på engelsk) fra en lokal ekspert, nemlig Chris Lee fra OutsideWrite.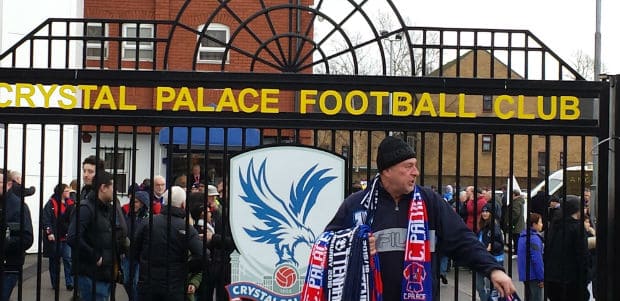 Læs også fodboldrejser til London
Make time to visit London's other clubs
If you're left frustrated trying to get tickets to Arsenal, Spurs or Chelsea, then Chris Lee, editor of UK-based football travel blog OutsideWrite provides some alternatives for your London football weekend.
Even visitors from Denmark might find a football weekend in London expensive. Premier League clubs recently agreed to cap ticket prices for away fans at £30 (DKK390) but home tickets at London's big three – Arsenal, Chelsea and Tottenham Hotspur – can be tough to come by and can be costly, even for a match against unattractive opposition.
The best way to access these clubs is mid-week early season for European group matches or League Cup fixtures. For the League Cup, expect to see a B-team.
But fear not, there is plenty more football to be seen in London for less money and often with a much better atmosphere.
Here are the best of the rest that London has to offer:
West Ham United
The Hammers move out of their Boleyn Ground (Upton Park) home at the end of Season 2015-16 and head to the Olympic Stadium. Its capacity will be 54,000, almost putting West Ham in the Arsenal bracket. Stratford is well connected to Central London and, while season tickets at least will be cheaper at the Olympic Stadium, I am yet to see news on standard tickets. Therefore it is too early to tell how popular ticket will be for West Ham matches in 2016-17 season.
West Ham United tickets: whufc.com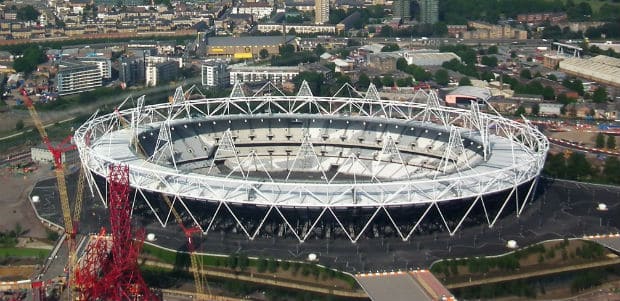 Olympic Stadium, West Hams nye hjemmebane
Crystal Palace
There's never a dull moment for Crystal Palace fans. The club is currently a midtable Premier League outfit, but traditionally The Eagles have fluctuated between the top two tiers of English football.
Crystal Palace FC is based in Selhurst, in the seemingly endless, green-and-grey of South London suburbia. The tight 26,000-capacity Selhurst Park stadium fills up when the big teams visit but you should be able to get a ticket to other games. Selhurst Park is a proper old-fashioned English red brick stadium, so you are guaranteed good football, an authentic London experience and – unlike so many all-seater English grounds – a decent atmosphere.
The Holmesdale Stand has its own 'ultras', the 'Holmesdale Fanatics'.
Crystal Palace tickets: cpfc.co.uk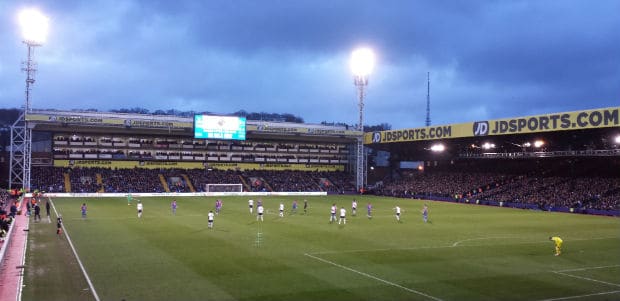 Selhurst Park, hjemmebane for Crystal Palace
Fulham FC
Arguably the most scenic ground in English football, any lover of football tradition should make a pilgrimage to Craven Cottage. The vintage Victorian Johnny Haynes stand contains wooden seating, and there really is a cottage in one corner.
Craven Cottage is right next to the Thames. During a lull in the action on the pitch your attention will be drawn towards the rowboats and wildlife on the water. Tickets are easy to come by except for West London derbies against Queen's Park Rangers or Brentford, or cup matches against bigger teams.
Fulham tickets: fulhamfc.com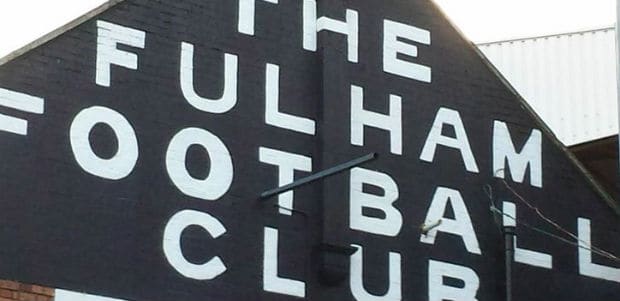 Queen's Park Rangers
Rangers' big spending is over and the Super Hoops are back at their natural level – an upper/middle second tier club. However, there is nothing quite like a night match at Loftus Road under the lights. The atmosphere in the Ellerslie Road stand can be pumping, although you compromise with the odd pylon blocking your view of a potential crucial area of the pitch.
For a clear view, sit in the South Africa Road stand. It's more expensive and far more sedate, but nowhere near as much fun.
QPR tickets: qpr.co.uk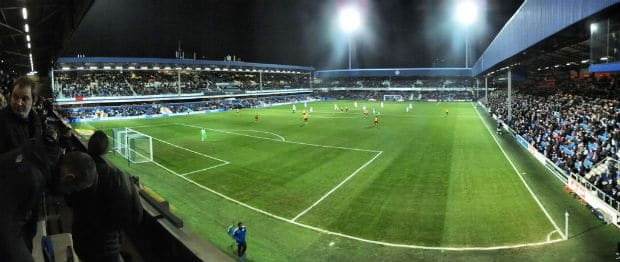 Loftus Road, hjemmebane for Queen's Park Rangers
Charlton Athletic
Apart from a relative period of calm in the Alan Curbishley years (1990s-2006), Charlton Athletic always seems to have been something of a crisis club. The turmoil spilled over in March 2016 when fans pelted the pitch with beach balls in a protest over ownership.
Back in its spiritual home, The Valley, near the Thames Barrier, it is easy to get tickets for Charlton Athletic. Even when the club was in the Premier League (a distant memory) tickets were reasonable.
Charlton's usually a polite club and it's easy to tie in a match here with a visit to leafy, historic Greenwich.
Charlton Athletic tickets: cafc.co.uk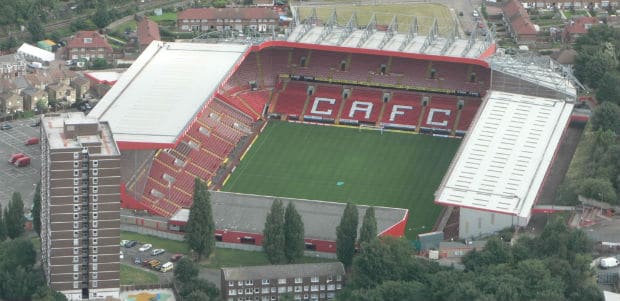 The Valley, hjemmebane for Charlton Athletic
Millwall FC
You might have heard that Millwall has dangerous fans. In truth, the club is a million miles away from the bad old days of the 1970s and '80s, when it had a massive hooligan problem. The club moved to the attractive all-seater New Den in 1993 and things have calmed down, although there is still an edge.
Millwall FC is fairly central in South Bermondsey, one stop south of London Bridge station.
Millwall tickets: millwallfc.co.uk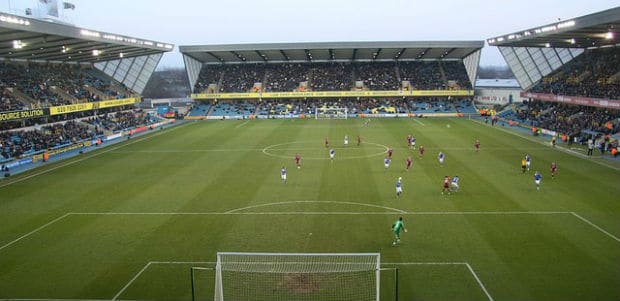 The New Den, Millwall
Brentford FC
You have to respect any club with a pub on each corner of its ground. Brentford is right out in the wilds of West London, across the river from the Royal Botanical Gardens at Kew. Get the train out here because the roads are horrendous.
Unfortunately, 'The Bees' plan to move away from Griffin Park so make sure you get to this cosy old ground while you can.
Brentford tickets: www.brentfordfc.com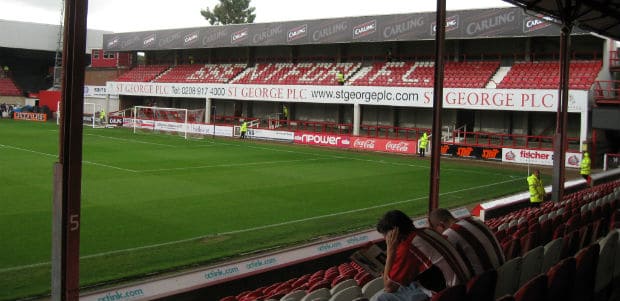 Griffin Park, hjemmebane for Brentford FC
AFC Wimbledon
Most English football fans will have a soft spot for AFC Wimbledon. The old 'Crazy Gang' of Wimbledon – who beat the mighty Liverpool in the FA Cup final of 1988 – eventually were moved to Milton Keynes to become the 'MK Dons'.
Fans clubbed together and got the new AFC Wimbledon up and running in South-West London, renting non-league Kingstonian's Kingsmeadow ground as the club rose through the divisions.
Now a football league club, AFC Wimbledon aim to move back to the former incarnation's spiritual home of Plough London, Wimbledon, in the coming years.
Take the train from London Waterloo to Norbiton. Kingsmeadow is a classic non-league ground with a friendly atmosphere.
AFC Wimbledon tickets: afcwimbledon.co.uk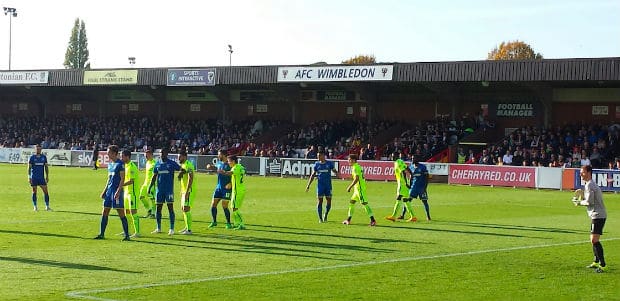 Leyton Orient
Close to West Ham's new ground at the Olympic Stadium, Leyton Orient's Matchroom Stadium is as authentic an East London football experience as you could wish for.
Don't expect a big crowd or an electric atmosphere here but you will get a whole lot of heart. Leyton Orient is one of those old-fashioned 'honest' clubs, and makes a change from its more illustrious neighbours.
Leyton Orient tickets: leytonorient.com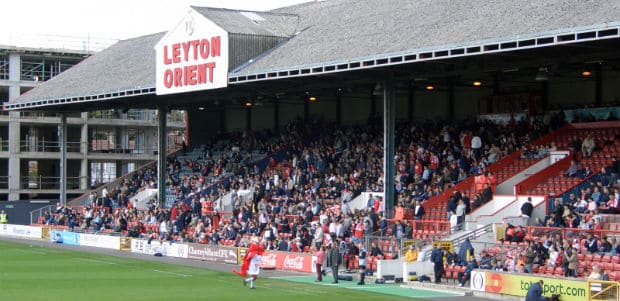 Brisbane Road/Matchroom Stadium, hjemmebane for Leyton Orient
Dulwich Hamlet
Guess what? There is a fledgling ultra movement in the English non-league! If you want a really interesting experience, get the train to the leafy suburb of East Dulwich. Here, Dulwich Hamlet of the Ryman Premier (seventh tier of English football) attract a comparatively large and boisterous crowd, led by its ultra group, The Rabble.
The beer's good here, too.
Dulwich Hamlet tickets: dulwichhamletfc.co.uk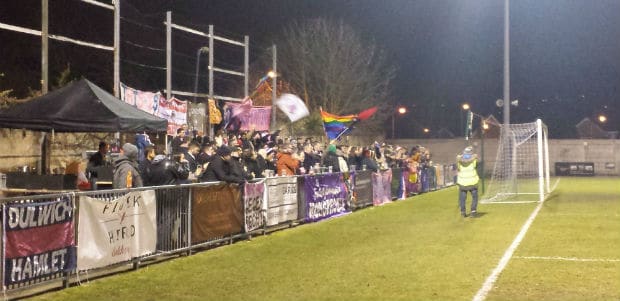 Dulwich Hamlet fans
You can follow OutsideWrite on Twitter, Facebook and Instagram.